Scorpion A-65 Cross Mount (50cc-76cc)
[A_65_cross_mount]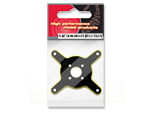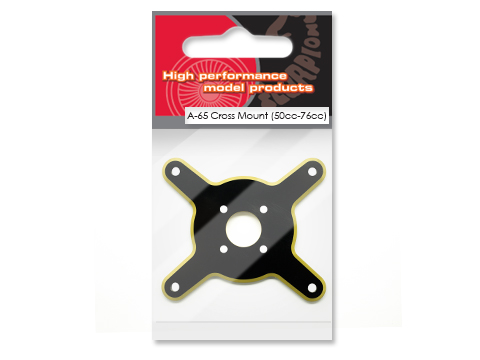 Product Description
The Scorpion A-Series Gas Equivalent Cross Mounts are designed in conjunction with our A-55/65 Series motors. When used with our 30cc-76cc class A - Series motors, you can choose on of our mounts which matches perfectly the equivalently sized gas engine bolt hole pattern. Since our A - Series motors share the same bolt hole spacing and bolt size for the cross mount, you can even "cross size" motor size and cross mount size. For example you could mount the 50cc-70cc cross mount onto a A-5524 motor (35CC equivalent) to match the bolt hole mounting of a 50CC gas equivalent engine, or vice versa.
The A-65 Cross Mount match the bolt hole spacing of the common DA50 / DA 60 / DA70 / GP61 / GP76 etc...
Combine as well with our A - Series Standoff Set (30cc-76cc) to not only match the bolt hole spacing, but also the length of your A-series electric motor, to a common Gas Engine Size.
Specifications
| | |
| --- | --- |
| Bolt Hole Spacing | 78mm x 66mm |
| Bolt Hole Diameter | 5.1mm |
| Motor Mount Bolt Holes Spacing | 4 x M4x32mm dia. |
| Thickness | 6mm |
Weight including packaging
65g
Full Dimension