Scorpion MII-4015-340KV
[mii_4015-340]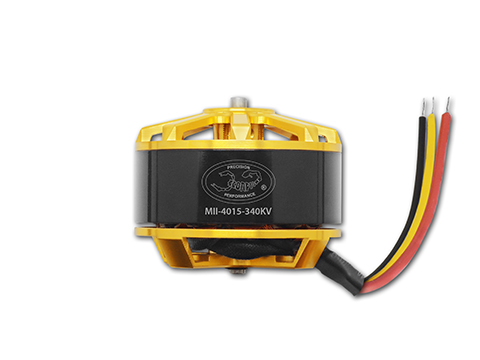 Sorry, this product is currently out of stock and can not be ordered.

Product Description
The MII-40 Series motor! This motor specially made for multi-copter. This motor provides all the power that you can use, while still maintaining excellent efficiency and higher power than any competition, perfectly balanced rotor. And the bearing has change to 4*11*4 since M-4010 version.
It suitable for two types of propeller which has space 12mm screw hole and 6mm & 8mm inner diameter.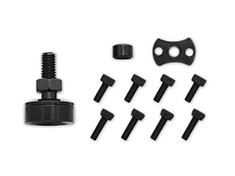 Specifications
| | |
| --- | --- |
| Stator Diameter | 40 mm(1.57 in) |
| Stator Thickness | 15 mm(0.59 in) |
| No.of stator Arms | 12 |
| No.of stator Poles | 14 |
| Motor Wind | 15 Turn Y |
| Motor Wire | 19-Strand 0.25 mm |
| Motor Kv | 340KV RPM/Volt |
| NO-Load Current(IO/10V) | 0.47 Amps |
| Motor Resistance(RM) | 0.108 Ohms |
| Max Continuous Current | 34 Amps |
| Max Continuous Power | 1258 Watts |
| Weight | 194 Grams (5.91 oz) |
| Outside Diameter | 48.8 mm (1.92 in) |
| Shaft Diameter | 3.98 mm (0.16 in) |
| Body Length | 37.17mm (1.46 in) |
| Ovrall Shaft Length | 41 mm (1.63 in) |
| Max Lipo Cell | 10s |
| Peak Current | 47 Amps (2 seconds) |
| Peal Power | 1739 Watts (2 seconds) |
| Motor Timing | 5deg |
| Drive Frequency | 8kHz |
Weight including packaging
291g
Data Chart
View Scorpion MII-4015-340KV Data Chart
Full Dimension