Scorpion participated in Solar EcoCar
18.05.2011
Scorpion is honored to participate the recent EducEco Challenge in Nogaro for the EcoCar7S series, The EcoCars 7S is an electric prototype mileage car, designed by IUT-Ville d'Avray a french educational center depending of Paris West University.
This car is powered by solar panels charging a buffer Lithium Polymer Battery.

Our Scorpion Outrunner S-5030-220KV Motor associated with 50V 90Amp ESC

Commander is devoted to run the Prototype.
A centrifugal clutch is used in conjunction with a pinion, a chain and a spur gear to transmit the torque to the wheel. The hub is equipped with a free wheel. So it is possible to stop the motor with the car going on.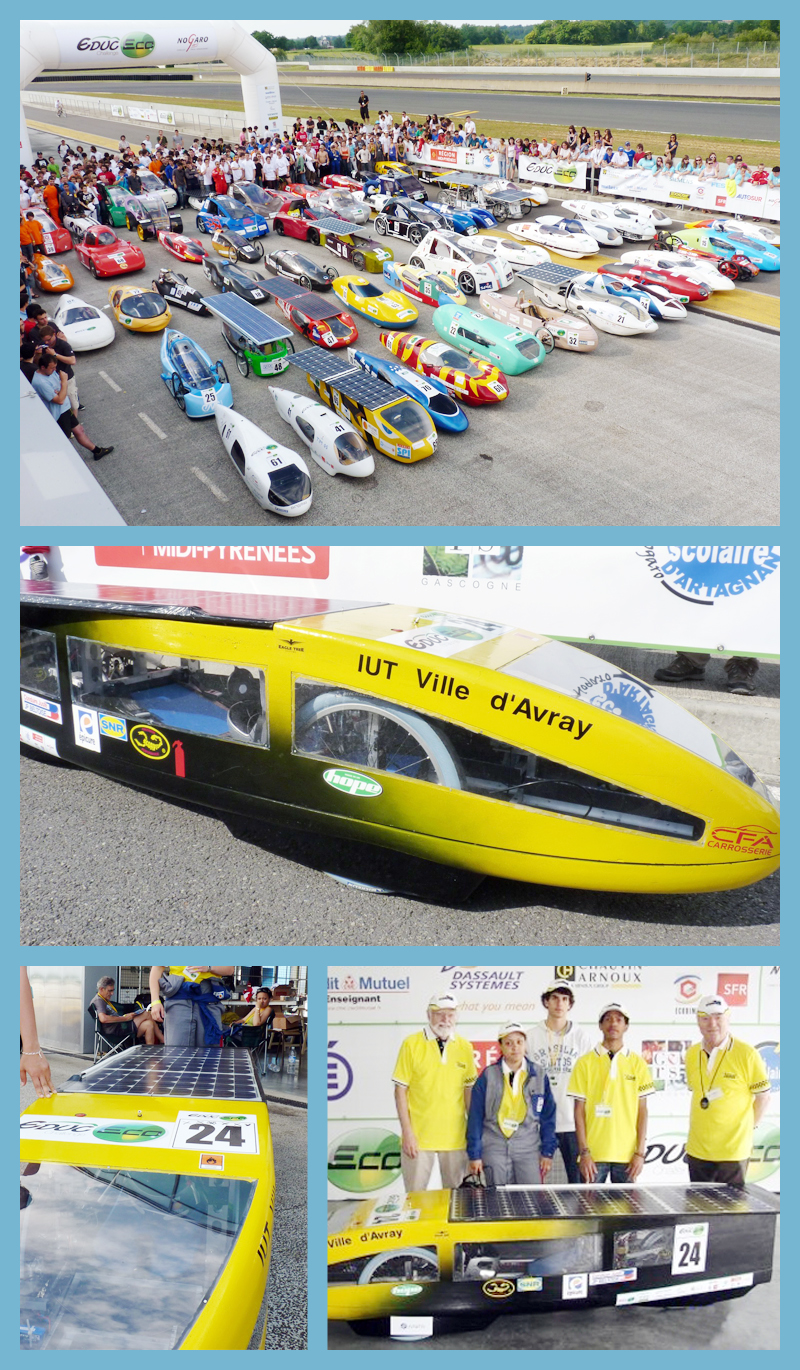 Technical description of mileage car :
Weight (without pilot) 50 kg
Length: 2.87 m
Width (max): 0.66 m
3 wheels: 20 inch, 406 rims
Rear wheel steering via left and right rods
Tires : Michelin
Hubs : Hope
Motor: Scorpion S5030-220 F3A
ESC: Commander 50V 90A OPTO ESC

Pinion: 12 teeth
Spur Gear: 114 teeth (via free wheel system)
3 solar panels Solariflex MT45 parallel (135W max, oriented)
Lithium Polymer battery 5S 5Ah (Zippy)
The race was successful and demonstrating Scorpion motors runs in very efficient as it used less power than other cars.
Participation :
EducEco 2011 (car n°24) Nogaro ring