JC Zankl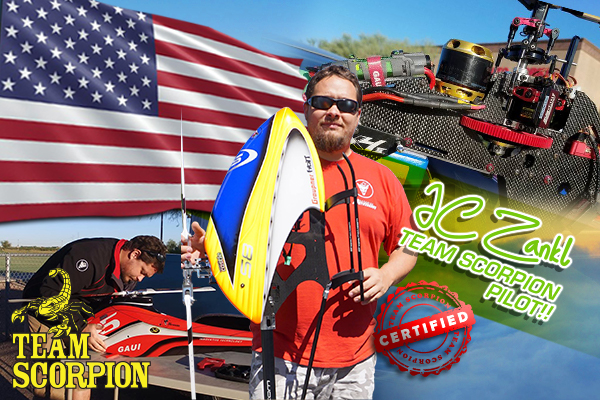 Participation Event or Competition with rewards:
For approximately 20 years, I have been flying RC helicopters and other types of aircraft.
Every Scorpion Product I have flown has been to the best Quality and Precision. I would like to keep that tradition going on my models in the future. I want to fly the very best!

Competition Experience
2009 XFC
15th Place
2009 Align Ultimate Competition

2006 AMA Nationals

2005 – 06 Scottsburg
3D Heli, Champion AMA Nationals
2005 Class 3, 5th Place
2004 Class 3, 5th Place
2003 Class 3, 6th Place
2002 Class 2, 2nd Place

2002 IRCHA Night Fly
Current sponsors
Empire Hobby, Bavarian Demon, YS Engines, VP/PowerMaster Fuels, OMG Servos, Graupner Radios, SpinBlades
Past sponsors
1999 – 2001 Flew for Kam Wyatt with Precision Helicopters Inc (PHI)
2001 – 2004 Flew for Team Thunder Tiger
2004 – 2005 Flew for Minicopter
2006 – 2007 Flew for Hirobo and Jeff Green