Warranty Information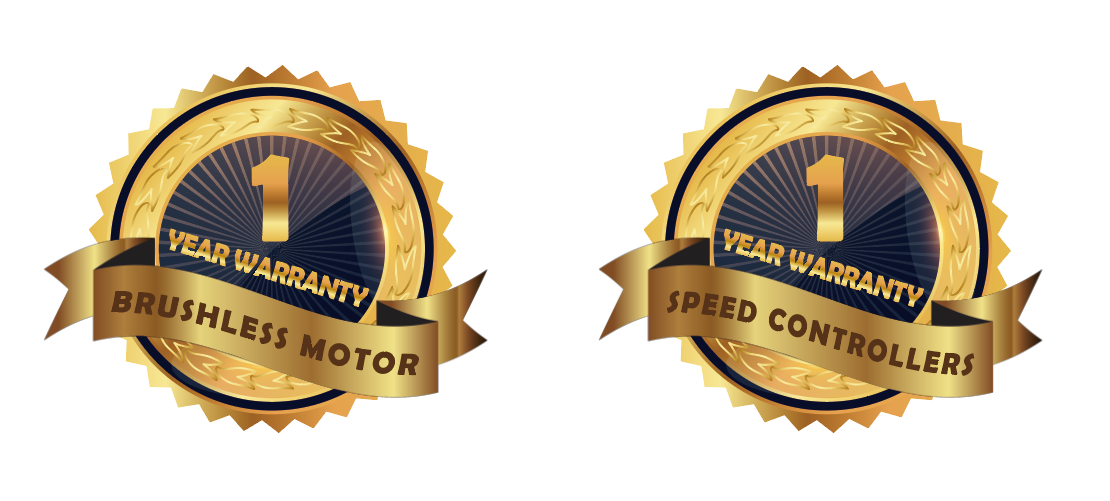 All Scorpion Motors and all Scorpion Electronic Speed Controller are covered by a 1-Year manufacturers warranty. Both are against defects in materials and workmanship*. During the warranty period Scorpion will repair motor or speed controller that is found to be defective, providing that it has no signs of damage or abuse. No refunds and no returns offered, all sales are final. The user will be responsible for shipping charges back to an authorized Scorpion Repair Facility, and then Scorpion will pay the return shipping charges. If the damage is the result of a crash or misuse, the return item will be repaired, but the cost of repairs will be billed to the user. Repairs will never exceed 50% of the cost of a new product. If the product is badly damaged or non-repairable, a brand new product will be offered at 50% discount of the current retail price for the motor plus a nominal shipping charge. If the motor returned is no longer in production, Scorpion reserves the right to substitute another motor of equal or better quality. In any event, Scorpion shall not be responsible for damage that may result from the use of products or for consequential or special damages, or for any amount is excess of the product value. If the product is purchased in the clearance section from www.scorpionsystem.com, those items are sold "AS IS". No refund or warranty policy will be covered with these products. It is because we do not have parts anymore to repair or replace.
The RMA form must be sent in with any Scorpion Product that is sent back for repair or replacement. Please obtain an RMA number by submitting a request by email to our RMA Department or our distributors for the RMA number request before sending in the form. To obtain a copy of the RMA form, please click here to download it. The RMA process normally takes around 2 - 4 weeks.
*Due to the high RPM of Scorpion Motors, and the fact that we have no control of the user's installation and setup, the bearings are not covered by the 1-year warranty, nor is any subsequent damage caused to the motor by a bearing failure. Bearing are considered to be a normal wear item, and as such, need to be maintained and changed periodically. For maximum life usage, we recommend users make sufficient gap between pinion and main gear during installation to avoid binding, and put a small drop of lubrication oil on each bearing for every 5-6 flights. It is the responsibility of the pilot to ensure that the bearings are maintained properly.