Brushless Speed Controllers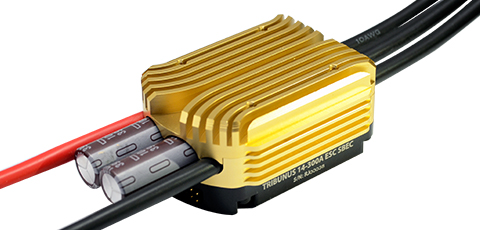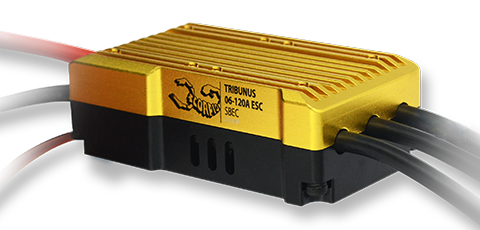 After Years of research and real world testing we are proud to present to you our new line of Scorpion ESC's! Scorpion ESC's with their very dense power to size/ weight ratio and advanced safety features dawn a new era of Brushless Speed Controllers.
We incorporated the latest and greatest MosFET and PCB technology to give the most power capability, for the least size/weight compared to other ESC's on the market. Also our ESC's use a very powerful 32bit processor which allowed us to make the ESC very smart. It can give full Telemetry data and has many safety features to protect itself even in the harshest of situations! Also with Scorpions unique Auto Frequency adjustment, it provides the smoothest and most efficient drive to your motor. All components of the ESC are rated up to 140deg C which will ensure that your ESC's keeps performing reliably in any situation. Want to step up to another level of ESC technology, power, and reliability? Then get yourself a Scorpion ESC!
Scorpion Speed Controller parameters are clearly labeled on the ESC assembly. Voltage range, current rating, BEC rating, Ni-XX and Li-Po cell count and input polarity are all clearly marked to avoid any confusion. Scorpion Speed Controllers are also backed by a 1 year manufacturers warranty against defects in materials and workmanship, for complete details, please see our Product Warranty Page. For a total package of Quality, Performance and Value, use Scorpion Brushless Speed Controllers.