Julien Berard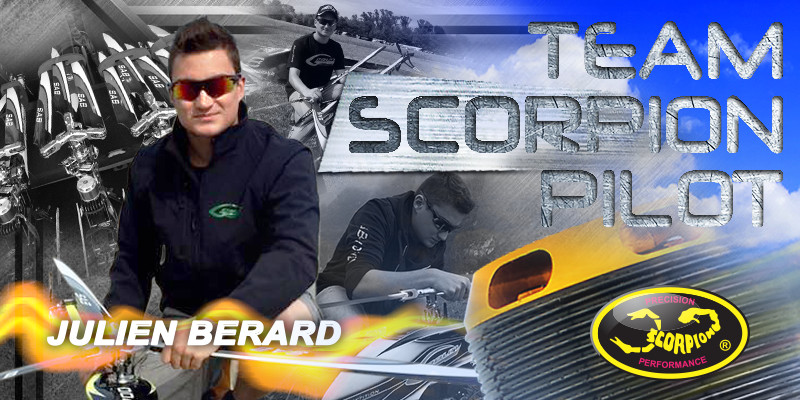 Motors:
Participation Event or Competition with rewards:
I'm flying RC Helicopter since 2010 and since 2011 in competition.
I did my first local competition in 2011, it was the 3D Cup in France and I finished 4th. Since, I've attended all 3D Cup editions; I took the 4th place of the general ranking in pro class in 2014 at the 3D Cup Helimasters France. In 2013 and 2014 I've attended Helimasters and Zone Format. In addition to this I went to many events like AHS, Okosha Smackdown, Goblin Days, Rotor Live and JRT funfly's. My best event was probably the Orlando Heli Blowout in 2014, where I celebrated my 20th birthday with all my heli-friends !!
From the beginning, I always used Scorpion motors because they are perfect to make an hard training and enjoying competitions : they are so powerful, reliable, and the gold color is looking very well !!
I'm now using scorpions motors on my FPV racer's too.