Maxime de Moro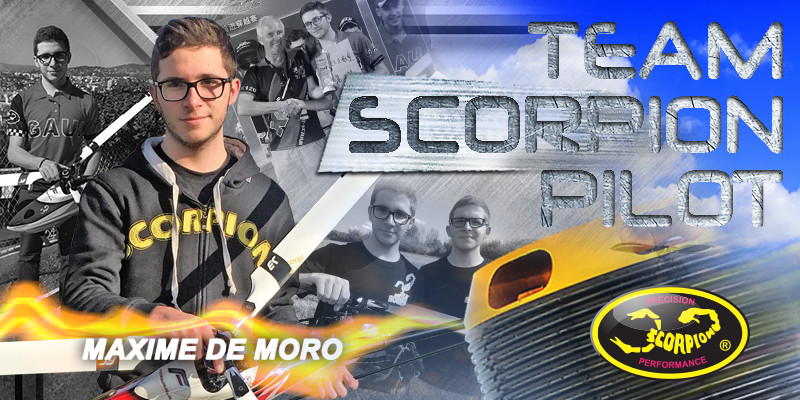 Motors:
Participation Event or Competition with rewards:
Hello, I'm Maxime de Moro, I'm from France and I fly RC Helicopters with my twin brother Louis since 2010. We early started competition and we like to participate to many events around the world (IRCHA, Zone Format, Helimasters, 3DX China, Rotorlive...).
Since the begining I've been flying with Scorpion Motors which is a very good investment in my point of view.
Accomplishments:

- 2015 3DX Asia Pacific Expert Class 2d place
- 2015 3D cup World Edition Challengers class 6th
- 2014 3DX Asia Pacific Expert Class 6th
- 2014 Heli Masters Advanced Class 8th
- 3D Cup 2012 (1st at 2d Round Expert) / 2013 / 2014
- French National Championship F3N 2013 / 1st place National Class
Other sponsors: Gaui, SpinBladesOptipower, Graupner,
Coach and Flying mate : Louis de Moro (Twin)