Jonathan Hoffmann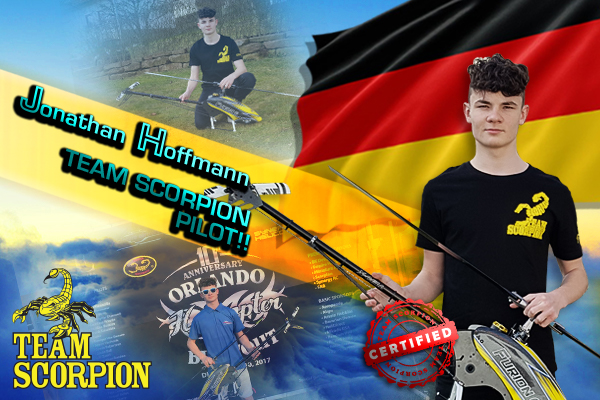 Motors:
Participation Event or Competition with rewards:
Hello, I'm Jonathan Hoffmann and I live in Germany.
I'm flying RC helicopters since 2014. In 2015 I have joined Team CORE and Scorpion Power Systems in 2016 which is a big honor for me. At the moment I'm using the Scorpion HK-4525-520KV - ULTIMATE and the Scorpion Commander V 59V 160A ESC (SBEC) in my first 700 class helicopter , the Core 700. This setup works perfectly and the power of the motor is just amazing. I am looking forward to some nice events and competitions with this awesome team :) .