Joel Altorfer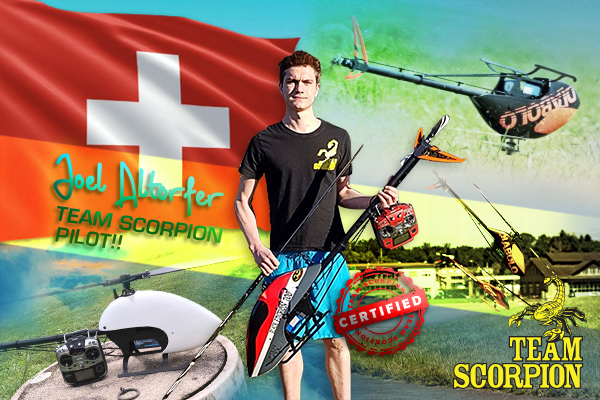 Participation Event or Competition with rewards:
i'm Joel Altorfer an live in Schaffhausen-Switzerland.
I have been flying model airplanes since i was 3 years old back in 2004 and Started flying Helicopters in 2009.
Since then I've joined the OptiPower Team as field representative in March 2016 then Scorpion power systems in September 2016.
I use a Scorpion 4530-540KV in my SAB Black Thunder 700 and a Scorpion 4525-520KV in my Henseleit TDR I.
I'm Really proud to be apart of both teams Scorpion and optipower.