Mathias Fischer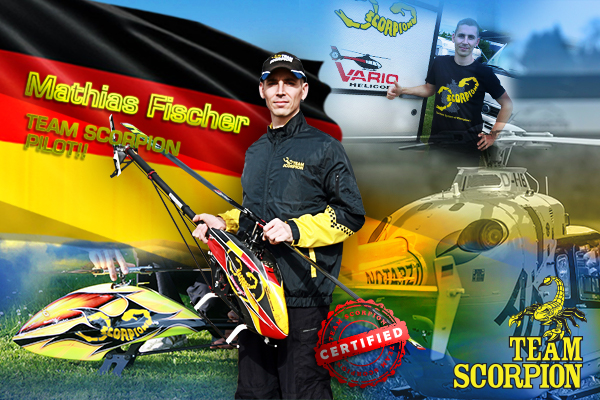 Motors:
ESC:
Participation Event or Competition with rewards:
Hi, I'm Mathias Fischer and I live in Liebenwalde - Germany.
I fly Helicopters since 2006 and Aeroplane since 2008.
Since I start fly electric in 2008 I use Scorpion Motors and be a part of the team because for me it is the best choice in power and reliability.
Also Scorpion is not just a brand for me, it is passion and a family and I'm very happy and prod to be a part of the team for this long time now.
My Events:

Rotor Live - Germany
Heli Masters - Netherlands
Model Picnic Zar - Poland (Best Acrobatics Flyer, Highlight Model 2011, Best of Electric Model 2012, Best of Electric Model 2013)
Speed Cup Pasewalk - Germany (1st place 266km/h average
A lot of Heli Meetings and Fun Flys - Germany