Shane (Aquainas) Homeward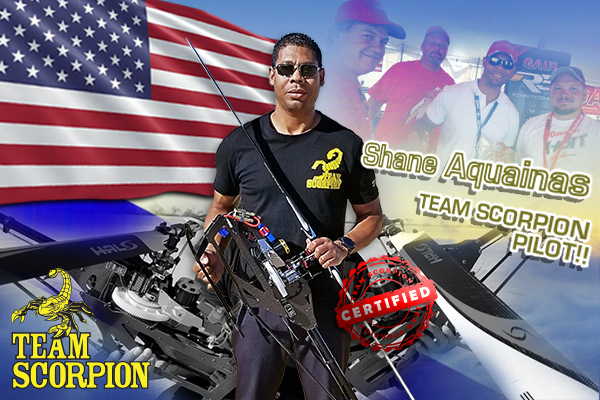 Participation Event or Competition with rewards:
3d helicopter pilot
12 yrs flying rc

SPONSORS
TEAM GAUI USA/EMPIRE | Team scorpion | TEAM XPERT | MIKADO V-tEAM

Models
GAUI X7 FZ

EQUIPMENT
SCORPION HKII 4525/TRIBUNUS II 200
Vbar Control TOUCH & VBAR NEO
XPERT KD1/KD1T R1/R1T servos

Objective
To support rc equipment brand/manufacturers who develop products that are reliable, performance driven, and innovative! My goal is to be as close as possible to the rank of pro pilot. I truly love flying!
Skills & Abilities
I'm primarily focused on flying 3D - helicopters, however in the past I raced cars, and flew 3D aerobatic airplanes. My professional background is in IT and web development.
RC Experience
HOBBY ACTION, TEMPE AZ
FEB 2006 – JAN 2007
Responsible for RC Helicopter sales and support
ADVENTURE HOBBIES, CHANDLER AZ
FEB 2007 – SEP 2009
Responsible for building and repairing all customer helicopters.
HOBBY DESTINATION, CHANDLER AZ
APRIL 2012 – SEPT 2017
Shop Pilot and helicopter product acquisition/support.
As the shop heli pilot I was the go-to 'heli-guy', and I loved it! From building, to repairs, to flight training; I did it all. I also enjoyed discussing setups and equipment choices with customers.
Leadership
I've recently co-created a Facebook group and YouTube channel called Progressive Heli Learning to help pilots learn and progress their flying skills. I'm hoping for personal growth and the opportunity to educate, share drills and best practices, to benefit the helicopter community. It would be great to see more talent develop.
Events
The events I attend annually are: Phoenix fun-fly, Las Vegas fun-fly, San Diego fun-fly, IRCHA, and Southwest Heli Rodeo.