Tim Gruenewald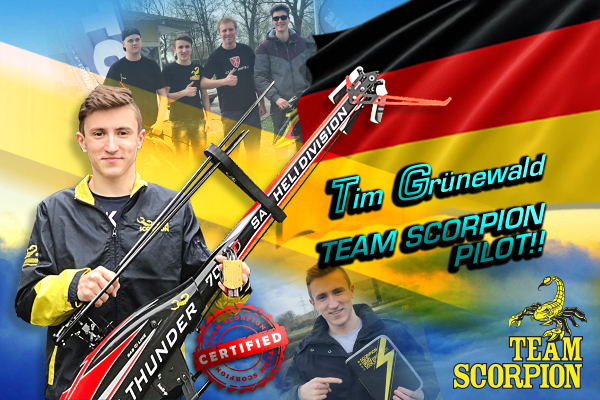 Participation Event or Competition with rewards:
My Name is Tim Gruenewald and I am living in Germany near Frankfurt.

Flying model helicopters is my greatest passion since 2010. I started with flying airplanes and quickly realized I want to try something more challenging.
So, I got into flying Helis which I am doing until now.

2016 I got the chance to join the Scorpion Team which is a big family of great pilots that all trust in the fantastic Motors, ESC`s and Accessories made by Scorpion.
It`s a big pleasure for me to use such awesome products and represent this brand.

I am hoping for many more years with the Scorpion Team! "