Maximilian Fuchs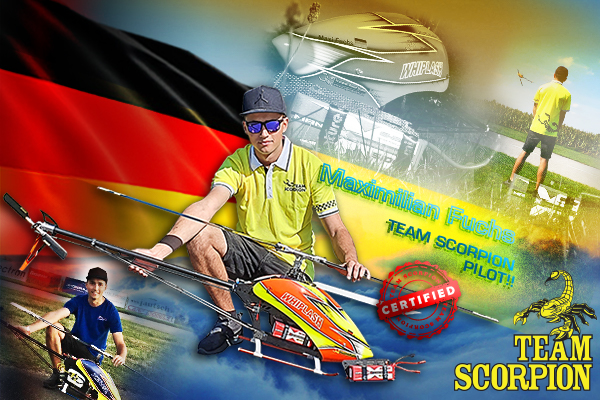 Motors:
Participation Event or Competition with rewards:
My name is Maxi Fuchs, I'm 19 years old and I live in Neumarkt-St.Veit, Bavaria/Germany.
I started flying when I was 6 years old and at the age of 13 I bought my first helicopter.
I've joined the Scorpion Power System´s and Miniature Aircraft USA in 2019.
I'am really impressed how much power the Scorpion motors give to my Whiplash 730E, I also like that it does not matter whether it's cold or hot , I can always be confident that my helicopter has full power in the whole flight.
I use the Scorpion HKII-4530-540kv in my Whiplash 730E from Miniatre Aircraft and I visit many events in Germany,Austria and Switzerland.
I´m really prowd that Scoprion Powersystems made it possible to join this fantastic team and I´m looking forward to many amazing moments together with my team.