Mariano Suarez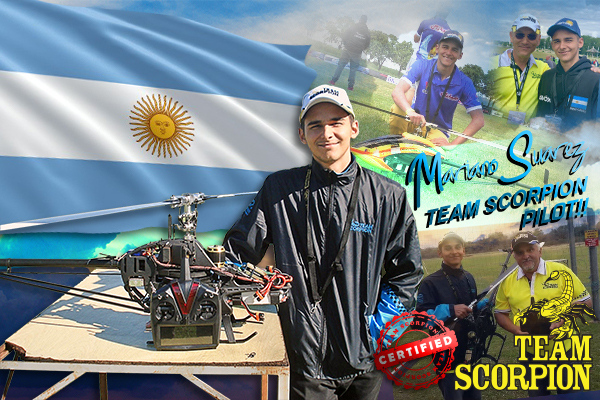 Motors:
Participation Event or Competition with rewards:
I'm Mariano Suarez from Argentina.
I started flying RC helicopters in 2010.
I began competing in F3C and then F3N, currently i'm the F3C/F3N champion in mi country. Recently i went to my first international competition (Global 3D 2019) and i finished 8th place in Masters class using the best choice for me.. Scorpion Power System.
Participation Event or competitions:
66th Argentina Championship FAI/F3C 5th place
67th Argentina Championship FAI/F3C, 1st place
68th Argentina Championship FAI/F3C, 1st place
70th Argentina Championship F3N, 1st place
71th Argentina Championship F3N, 1st place
Global 3D 2019 Masters Class, 8th place