Josh Easter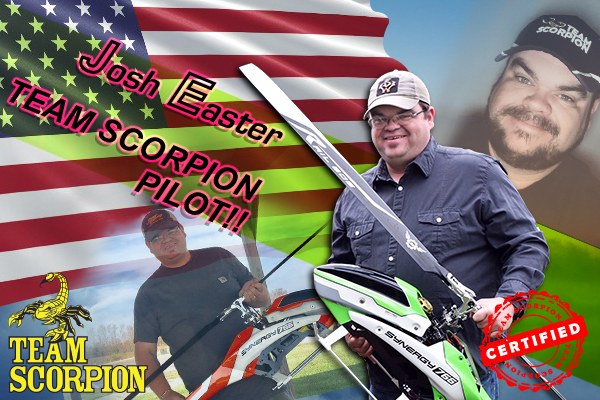 Participation Event or Competition with rewards:
My name is Josh Easter and I am from Bedford Indiana USA. I have been in the hobby since 2003. I fly Scorpion motors and Esc's in all my Synergy helicopters. I really enjoy traveling and attending many events across the USA.
I only trust the best in my Helicopters. That is why I fly Scorpion.
Motors
World Speed Record Limited Edition HK-4530-450KV - Synergy 766 14S
HKIII-4035-560KV-Synergy E5S
HKIII-4020-1350KV x2 Synergy 516
4525-520KV Synergy 696
Esc's
Tribunus 200amp 14s x2
Tribunus 120amp 6s x2
Tribunus 130amp 12s