Clay Lanier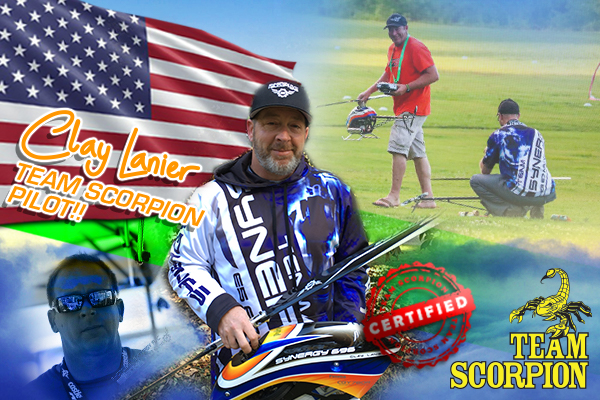 Participation Event or Competition with rewards:
I am a 45yr old, father of 4, in my free time when I'm not coaching ball for the kids, I skateboard… a life long passion since I was 9yrs old. However, I've always loved aviation but never had the opportunity to enjoy it other than an occasional flight with my uncle in his Pipe when I was younger. One day in 2014 I was witness to a flight of small Blade helicopter… long story short.. once I tried it.. I was hooked. Since then I have tried several brands and worked my way up in helicopter size, from micros to 800 class. Along the way I found that I preferred and trusted certain brands and remain loyal to them. I love products created and used by those with a true love for the hobby. Now, there is nothing better than getting together with friends for a local day or an out of town weekend event. The events I usually attend are as follows: Southern Heli Swarm, Birmingham AL, Heli Extravaganza, Joe Nall, Huntsville AL, Fredriscksburg VA, IRCHA, as well as a few others and local AMA events. I also volunteer time help educate and promote the hobby at local S.T.E.M. schools, boyscouts, etc. with other local RC pilots. I've enjoyed doing classes and demos with him in an effort to grow the hobby & teach. I guess my style is mild 3D.. I dont know what you call it.. I just try to have fun and progress.
Current Sponsors: Synergy RC Helicpters, Rail Blades, ProTune RC, Pulse Battery, CC, Morgan Fuels. Scorpion Power System.