Scorpion IS-2840-3500KV
[IS_2840_3500]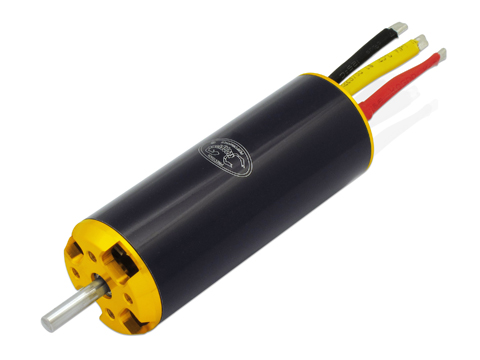 Product Description
Scorpion is pleased to announce the new series of the IS-28 Inrunner motor is now available. Scorpion IS-series is the newest in-runners series from Scorpion, as to extend "The Power system of Champions". This IS-series is build from the finest material, with the state-of-the art designs. It performs as great as our current out-runner series that becomes the champion's MUST choice. The prototype of these series won several world-class competition including the Naviga World Championship.
IS-series are primarily designed for using in RC powered-boat, this IS-28 series is specifically designed for the ECO and MONO-1 with either 2s or 3S Lipo.
Scorpion Motors are built to last, and are backed with a 2-Year warranty against defects in materials or workmanship. For the best overall combination of quality, performance, and value, give Scorpion Motors a try!
Specifications
| | |
| --- | --- |
| Stator Diameter | 28.0 mm (1.10 in) |
| Stator Thickness | 40.0 mm (1.57 in) |
| No. of Stator Arms | 12 |
| Magnet Poles | 4 |
| Motor Wind | 1.5 Turn Delta |
| Motor Wire | 1 Strand 1.6mm |
| Motor Kv | 3500 RPM / Volt |
| No-Load Current (Io) | 1.81 Amps @ 8 volts |
| Motor Resistance (Rm) | 0.058 Ohms |
| Max Continuous Current | 68 Amps |
| Max Continuous Power | 740 Watts |
| Weight | 198 Grams (6.98 oz) |
| Outside Diameter | 29.0 mm (1.14 in) |
| Shaft Diameter | 4.00 mm (0.157 in) |
| Body Length | 76 mm (2.99 in) |
| Overall Shaft Length | 92.0 mm (3.62 in) |
| Max Lipo Cell | 3s |
| Motor Timing | 5-15deg |
| Drive Frequency | 8kHz |
| Max RPM | 42000 RPM |
Weight including packaging
420g
Full Dimension