SPM In-Wheel Machine
[SPM_In_Wheel]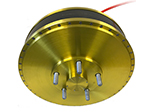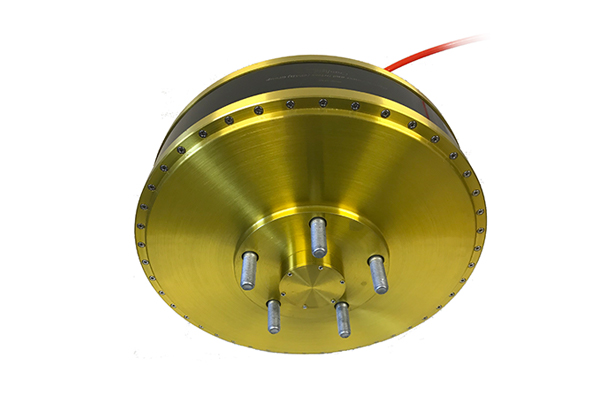 Sorry, this product is currently out of stock and can not be ordered.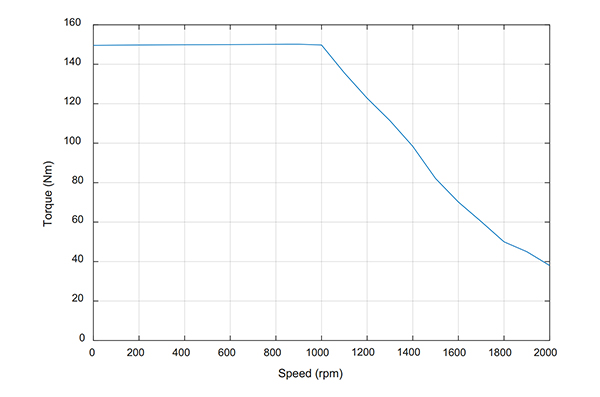 Product Description
If you have any inquiry please send email to support@spihk.com.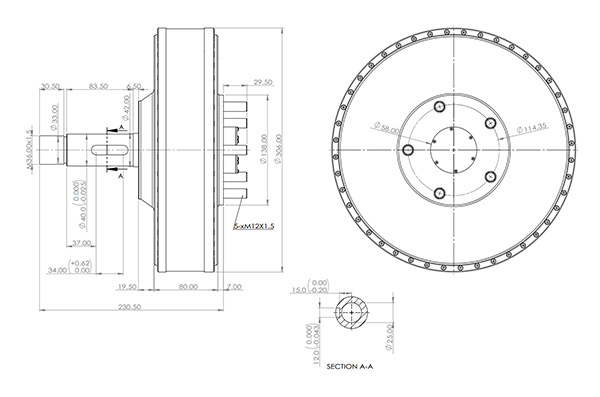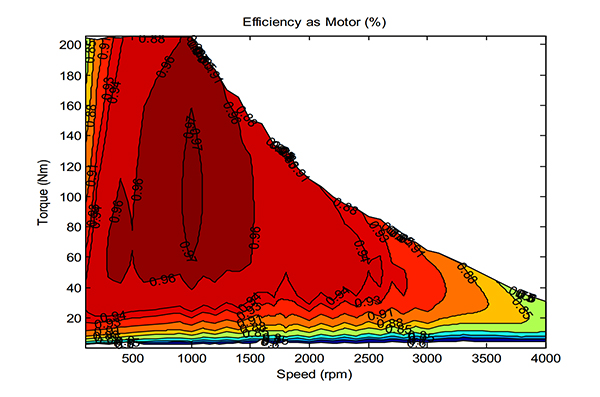 Surface Mount Permanent Magnet In-Wheel Machine
In recent years, in-wheel electric drives have been widely seen as a viable alternative configuration to the conventional centralized transmission system using gears. Direct drive in-wheel motors can lead to many potential advantages such as increased vehicle space and hence new vehicle concepts, higher efficiency due to no gear losses, faster dynamic response, and lower maintenance costs. Furthermore, vehicle maneuverability and control can be improved due to independent control of each wheel. It is also more effective in capturing kinetic energy during regenerative braking.
This in-wheel motor is an outer-rotor surface-mounted rare-earth permanent magnet synchronous machine, and includes a simple and innovative water jacket embedded within the stator for highly efficient cooling. With a fractional-slot and concentrated-winding (FSCW), the motor has a superior high torque density with minimum torque ripple, which is a key requirement for in-wheel motors. The FSCW configuration also results in compact end windings with minimal overhang.
Already tested in UK laboratories and installed in vehicles on the road by a national vehicle organization in China, the motor provide an attractive option for in-wheel direct drive electric vehicles and other high traction applications.
For further information on the motor, you may contact:
A Scorpion contact
or
Professor Patrick Luk
Cranfield University, U.K.
T: +44-1234-754716
E: p.c.k.luk@cranfield.ac.uk
Specifications
| | |
| --- | --- |
| Constant Torque Speed Range | 0-1000 rpm |
| Constant Torque | 150 Nm |
| Highest Speed | 4000 rpm |
| Peak Torque | 400 Nm |
| Efficiency at Rated Load | 95.6% |
| Peak Efficiency | >97% |
| Overall Weight | 21 kg |