Scorpion High Performance Tools - Multi-Bit Hex Driver
[multi_bit_driver]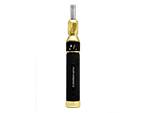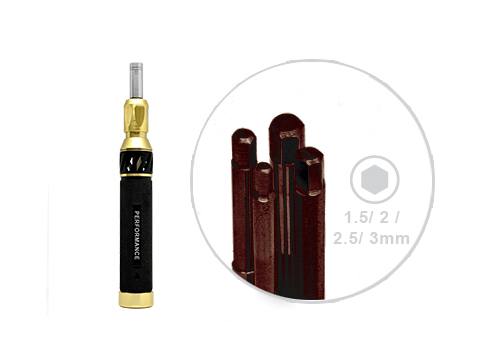 Product Description
We have a new product which gives you "multiple" reason to get excited about. We are talking about the new Scorpion Multi-Bit Hex Driver!
Scorpion first started with their High Performance Tool Kits in 2013, and these tool kits have proven themselves to be a valued addition to many modelers pit bags and workshops. We are now pleased to introduce to you to the next addition to your tool lineup! The Scorpion Multi-Bit Hex Driver.
This single tool contains 4 different hex sizes (1.5, 2, 2.5, 3mm). PLUS it has an adjustable shaft length for compact storage and use, as well as extended use for those hard to reach bolts.
With Scorpion's Hollow Core Design, and Knurled Grip surface, you have an Ultra light weight tool, with fantastic grip and feeling in the hand. When you pop the top off you then have access to the 4 x tool tip holder and your choice of hardened steel hex driver tips, for which ever bolt head size you need. Perfect to put in your radio bag, or field pit bag.
If the tool in the short configuration is not long enough, then pull up on the locking latch and the tool extends to a locked longer position, no other tools needed for adjustment! When you are finished the tool easily retracts back to its original configuration, and the tool tips magnetically slide back into the tool tip holder.
All of these features are what makes the Scorpion Multi-Bit Hex Driver the perfect tool for any of your on the go repair needs.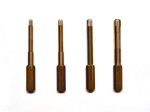 Specifications
| | |
| --- | --- |
| Dimensions (Retracted w/ tip not installed) | 19.8mm D x 133mm L |
| Short configuration with Tip installed | 19.8mm D x 162mm L |
| Extended configuration with Tip installed | 19.8mm D x 202mm L |
| Compatible bits | all 4mm Bits. |
Weight including packaging
72g