Firmware Update - V71
28.12.2022
We have just released our latest Firmware update for all Tribunus II (II+) ESCs. This is Firmware V71.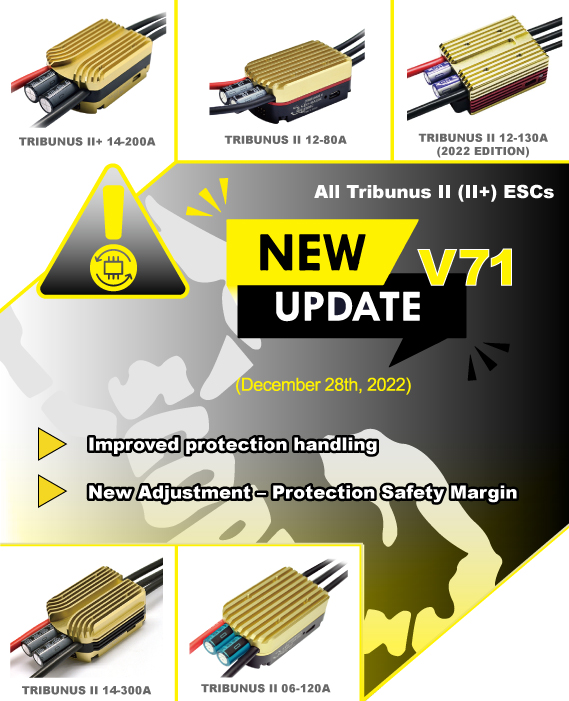 FW Update Improvements
- Improved protection Handling specific to when demag protection is activated
- Expanded Protection Limits for use with wider variety of Motors
- Adjustable Protection Safety Margin. Allowing users to over ride safety protections for specific applications.
NOTE: Default parameter of 25% is used for Protection Safety Margin. This shall work for all standard use cases. Please write to us at support@spihk.com prior to adjusting this value. Adjusting to 0% could result in ESC failure.
Tutorial on how to update Tribunus II ESCs.