Brushless Outrunner Motors
Scorpion Power Systems is pleased and proud to present to you our Brushless Outrunner Motors. These motors have set the standard for both quality and performance. Used by World Champions in all facets of the hobby they have well established themselves as the Gold Standard of R/C model power! All of the Scorpion Brushless Motors are manufactured from the finest quality components using state of the art CNC machine tools. Every component of the motors from the materials used, to the box they ship in are of the highest quality. They are designed to provide reliable power for your model aircraft at affordable prices, offering a total High Performance solution.
Scorpion Motors are designed from the ground up by experienced and passionate engineers with the best quality components available to provide an excellent value, reliability, and performance for you, the R/C modeler. We utilize high quality aluminum alloys that are CNC machined and anodized for a fit and finish that is second to none. Unlike other motor manufactures that use off-the-shelf NdFeB magnets with a maximum Curie temperature of 150 degrees C, our motor magnets are custom manufactured to be able to withstand the high temperatures associated with high performance applications. The wire we use to wind the stators is rated to 180 degrees C (356 F), so it can take the heat and keep on performing.
What does all this add up to? A motor that can easily provide you with the power you need, without you having to worry about it going up in smoke if you push it a little to hard.
With a motor of this caliber, and with all these features you would expect to pay a premium price, but with our efficient manufacturing procedures and streamlined distribution chain, Scorpion motors retail for very affordable prices making them one of the best overall values on the market today!
We are so confident in the quality of our motors that we back them with a 2-Year Warranty against defects in materials and workmanship. For full details about our warranty coverage please see our Product Warranty Page. You deserve the best quality motor available at an affordable price, so the next time you need a brushless motor, do yourself a favor and buy a Scorpion Brushless motor. You will be glad you did! Want your entire power system to be as powerful and reliable as the motor is? Combine your Scorpion Motor with one of our new Tribunus ESCs to get a matched power system package that provides both the Precision and Performance that your model needs!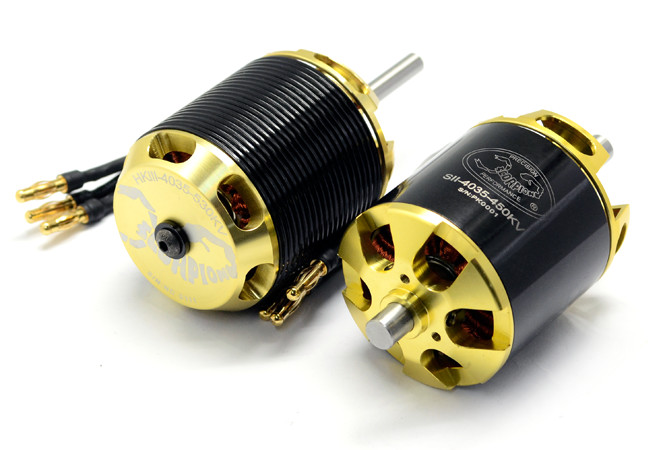 The Top Ten Reasons Why You Should Try Scorpion Brushless Motors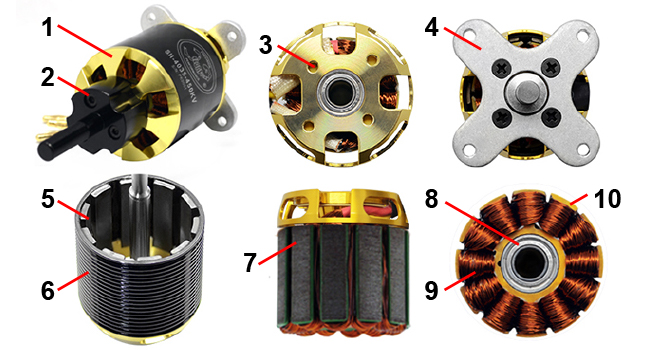 Machined aluminum front housing with multi angled cooling holes that pump air through the motor while it runs.
Threaded prop adapter is included with every motor.
Rear threaded mounting holes with different spacings that fit a variety of applications.
A machined aluminum cross style mount with hardware.
Specially designed NdFeB magnets with high temperature rating for trouble-free operation.
Durable black Electro-Coat finish on the flux ring to look good for years to come. We also laser engrave our logo and model number on each motor instead of using a sticker to help maintain the balance of the motor, wave ring surface can help cooling down quickly.
High quality stator plates are epoxy coated on the inner surface to prevent winding shorts. 0.20mm stator plates are used on the 22mm motors, with 0.35mm stator plates on larger sizes.
High quality shielded ball bearings are used to support the motor shaft in all our motors.
High Temperature 180 C (356 F) rated wire is used for winding the motors to minimize the risk of burning up the motor. The motors are also machine wound to ensure consistent winds.
High temperature adhesives are used to secure the stator windings and prevent them from shifting and getting pinched or shorting out .